AI imaging comes to Microsoft's keyboard on Android
The generation of images with artificial intelligence is permeating all large companies. A few hours ago Adobe announced the final version of Firefly, its AI to create and modify images, for Spain and the rest of the world. Now it is Microsoft that takes a new step. In this case it is a new feature in SwiftKey, the company's keyboard for Android.
A few months ago this keyboard updated integrating Bing Chat, which allowed text to be created using artificial intelligence. Now will do the same but with images, for which it will use the Dall-E engine. Not in vain Microsoft is one of the companies that has put the most money into OpenAi, the creator of Dall-E.
(Microsoft presents the new Bing: the AI ​​search engine that will change everything with ChatGPT)
At the moment it is in the testing version, the Beta, where the company has enabled the imager on the keyboard. This way you can create images with a text command and add them directly to the application in which you are writing.
Images and more
The update of this keyboard comes with that great novelty, that it can be used from a new button called Create which is next to the icons for GIFs, emojis, etc. We just have to write what we want, for now in English, and the keyboard will give us variations of an image that corresponds.
In addition to that feature Swiftkey is now capable of correct, in English, the grammar of a text and fix it, which will make it easier to write long emails if necessary. It is something that also already has google keyboard. Although it has not been specified, it is expected that to correct the text Swiftkey will send it to Microsoft servers, which may be an inconvenience for some users.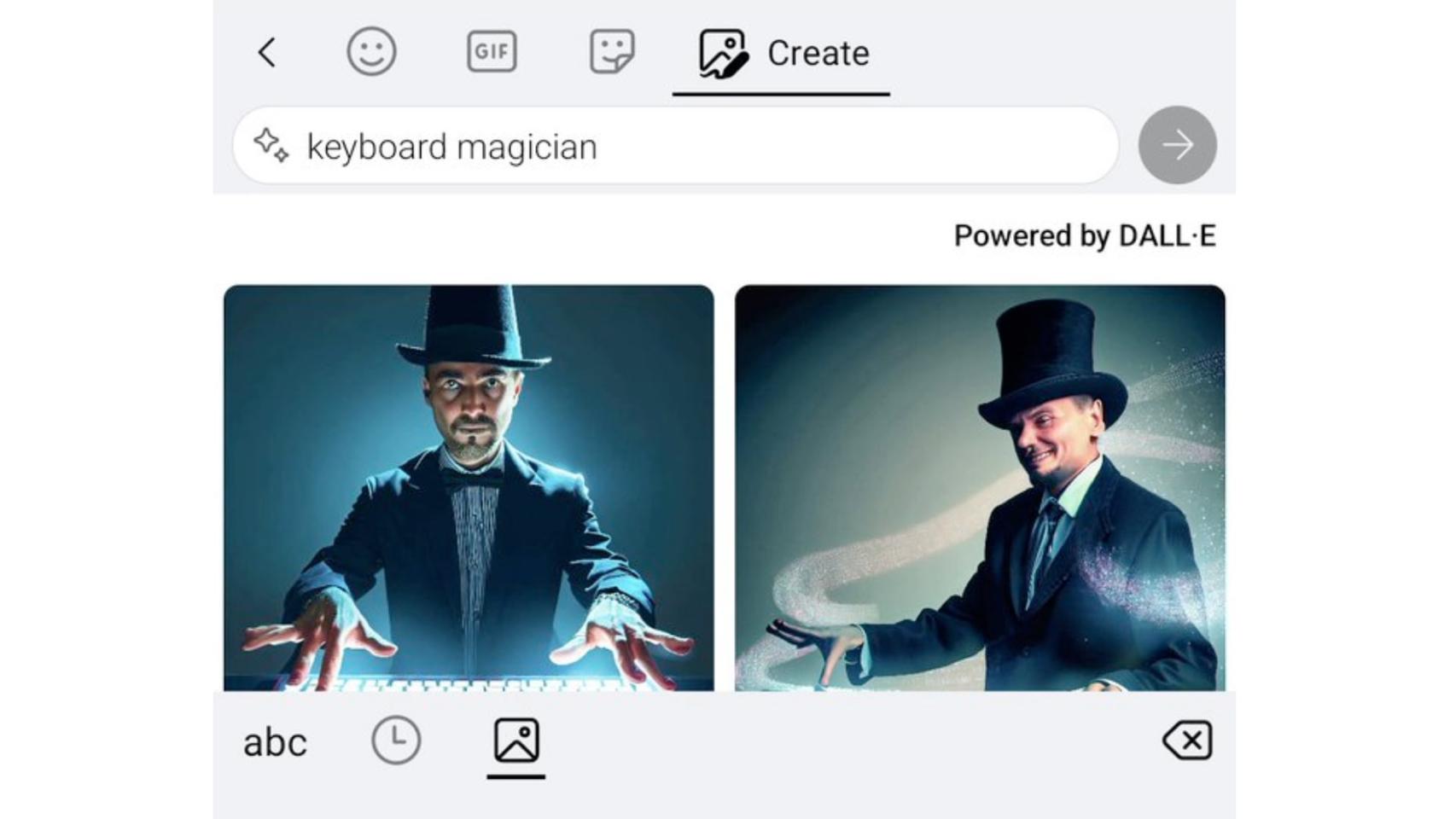 It has also been improved Material You support, so now the color will change depending on the aesthetic theme chosen on the smartphone. The latest news is a mere error correction which caused the keyboard to close when used in some messaging applications. To use the new version of the keyboard you must sign up for the beta or install the APK with version number 9.10.21.15.
It may interest you
Follow the topics that interest you
About Author