they can be used as a key ring and cost 40 euros
Every day it is more difficult to choose one good wireless headphones; not because there are few good options, rather the opposite: there are too many. Any self-respecting manufacturer has at least one perfectly valid option, which meets everything the conventional user needs.
But that also means that manufacturers have to work harder to stand out from the rest. If all brands already have good, beautiful and cheap headphones, what reason is there to buy one and not another? For this reason, we are seeing how the sector is specializing.
there is already wireless headphones designed for audiophiles, something that until not long ago seemed impossible. Other brands opt for a special design that makes them stand out from the rest. And now, the ideal headphones have arrived if the space they occupy is important to you.
The smallest headphones
This surprise comes from JLab, a brand that, although it seems unknown, is actually one of the most popular on Amazon. All you have to do is enter the online store to see the enormous variety of devices they offer; They all have one thing in common, their low price, with some models available for less than 20 euros. Even the most advanced models, with noise cancellation and a tracker in case they get lost, can be found for less than 50 euros. So it is clear that JLab wants to stand out for the prices and not so much for other features.
For this reason, it has been so shocking that this brand suddenly comes up with a product as innovative and original as the new JBuds Mini. The word "Mini" is often misused by the technology sector, as companies simply use it in a small model compared to what they already have, even if it really isn't very small. But in this case, "Mini" is an apt name for these earphones: the charging case is so small that It has a ring to use it as a key ring. and transport it easily without losing it. According to the company, it has reduced the space of the case by 50% compared to the Go Air Pop, its smallest model so far, in addition to reducing the headphones by 30%.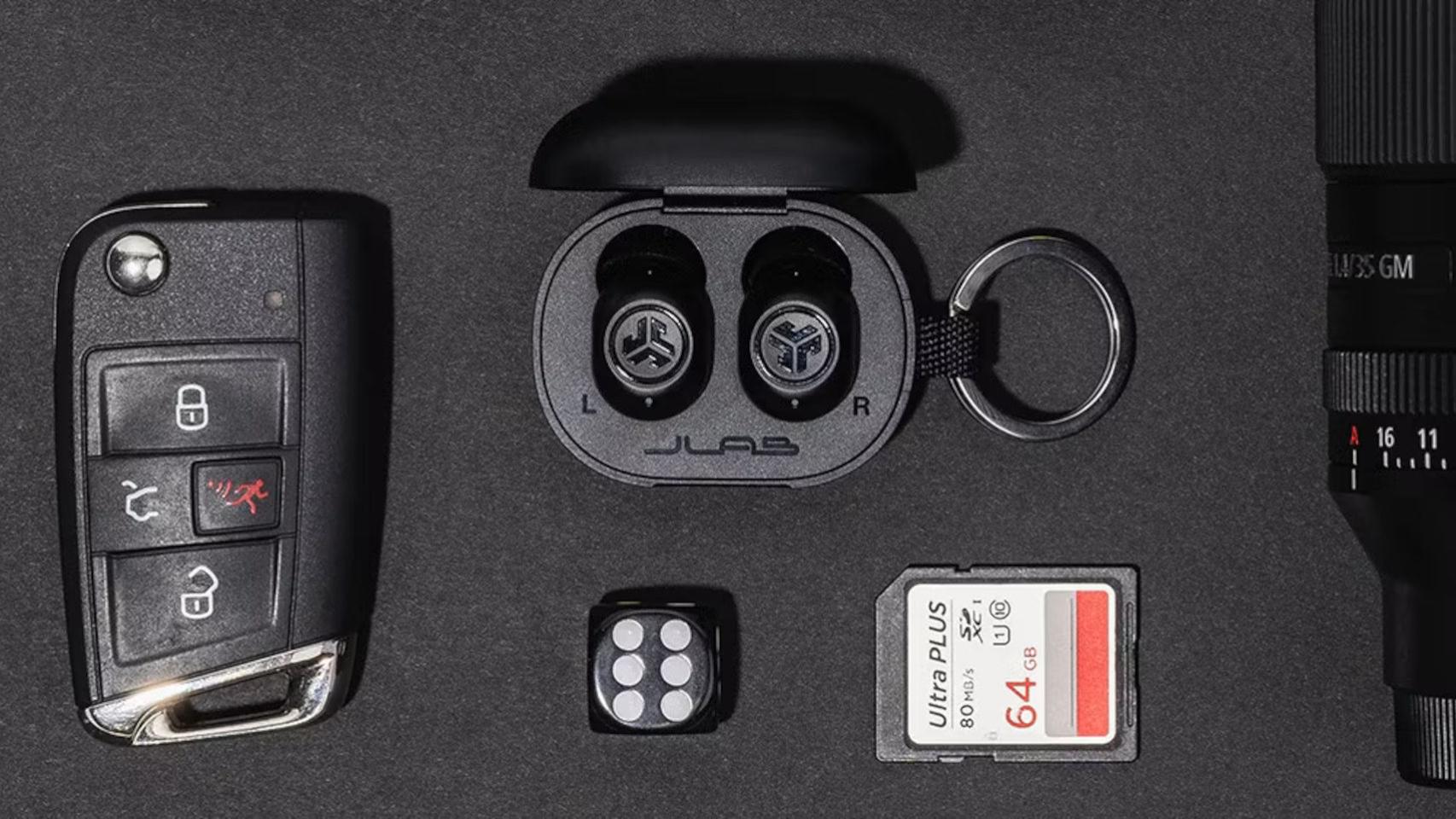 Despite this reduction in space, the headphones continue to have 6mm 'drivers' and have not lost access to new technologies such as active noise cancellation nor the integrated microphones for calls and ambient mode. It is also possible to connect them to several devices at the same time and switch between them quickly. Obviously, the battery isn't the best, but still, five and a half hours is not short, which is added to the 20 hours of the charging case. The JBuds Mini will be available from September 1; Its price in Spain has not been confirmed, but in the United States it will cost $40.
It may interest you
Follow the topics that interest you
About Author