Starbucks spends 1.5 billion to build a "super factory" in China that will change the coffee you drink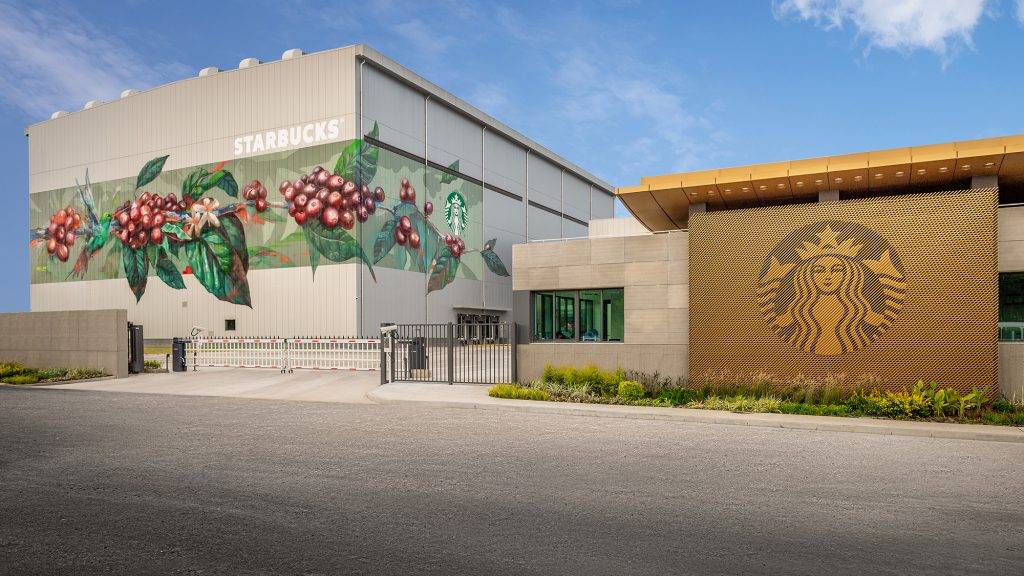 During the workday, your brain stops and you have a cup of Americano. If you feel sleepy at work, have a cold brew.
On days off, a pot of hand brew is your companion for a lazy afternoon. Enjoy coffee like a delicacy in a cup of creative special blends.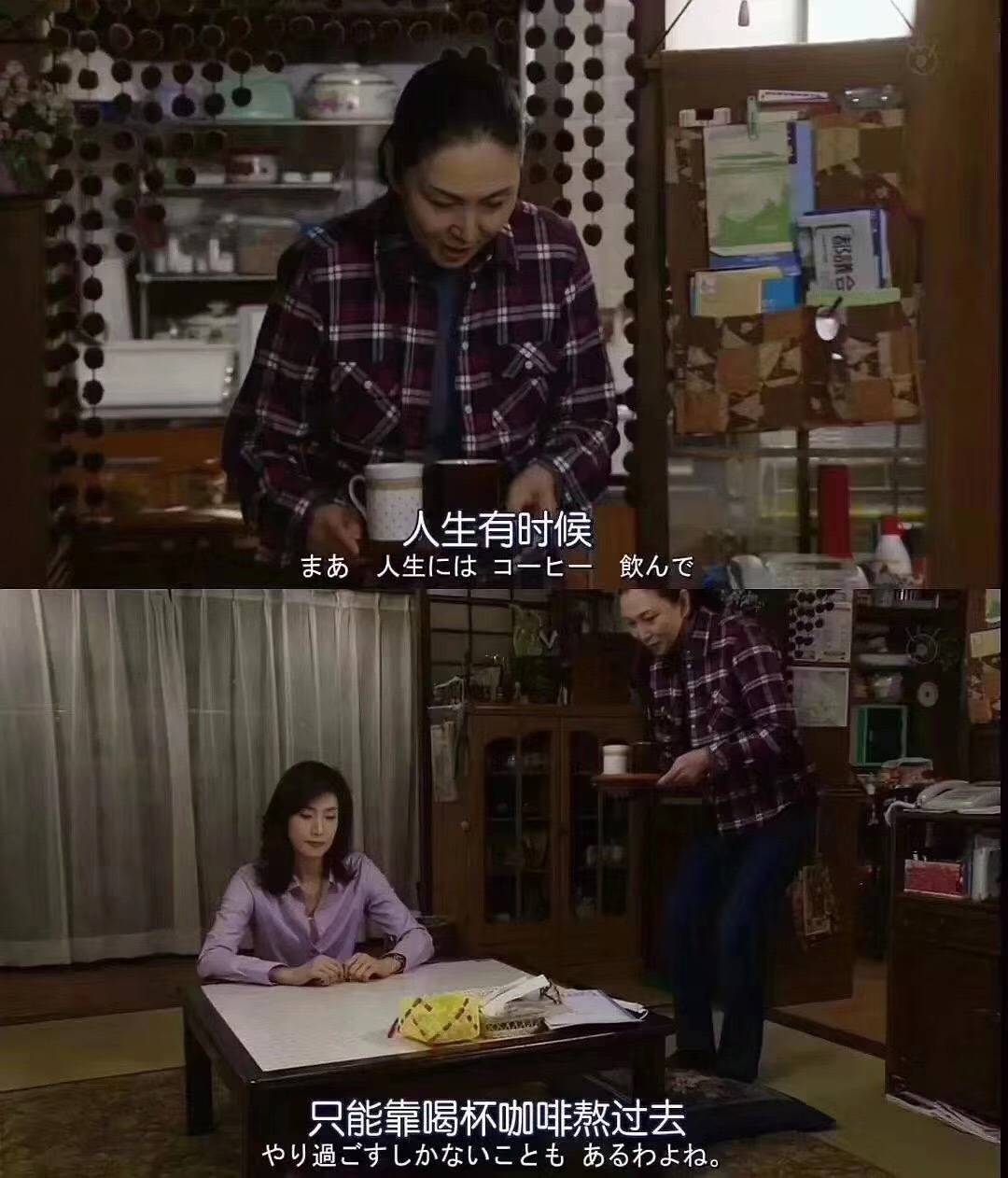 Coffee has become a lifestyle habit for more and more people. Whether you are a busy office worker or an artistic young man who loves life, it may be difficult to resist a cup of coffee with fragrant aroma, rich layers and mellow taste.
However, there are not many cafes that can satisfy different conditions. In Luckin Manner, these stores are more suitable for grab-and-go, and it is difficult to sit down and savor it. In some niche boutique coffee shops, if you take out a laptop to work, you will feel out of tune with the atmosphere here.
For me, Starbucks is one of the few places that can satisfy my needs for switching between two states at the same time. I can safely work here to catch up on manuscripts, and I can also go to the selection shop to enjoy coffee at my weekends, such as the barrel-aged whiskey cold brew every summer.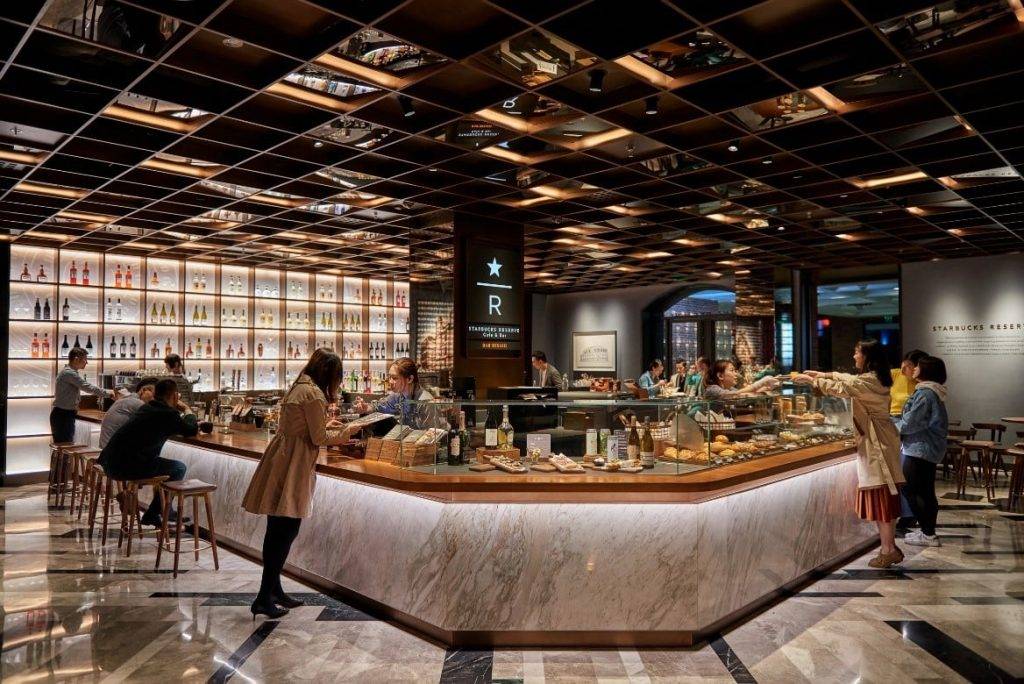 These Starbucks experiences require the support of a huge system. Recently, the Starbucks China Coffee Innovation Industrial Park was officially completed and put into operation in Kunshan, Jiangsu Province. This industrial park with an investment of 1.5 billion and an area of ​​80,000 square meters has made China the first Starbucks to achieve "from green beans" to To a market controlled by the entire coffee industry chain.
We also visited the Starbucks industrial park for the first time and discovered some interesting details, which are having an impact on the Starbucks coffee you drink in the future.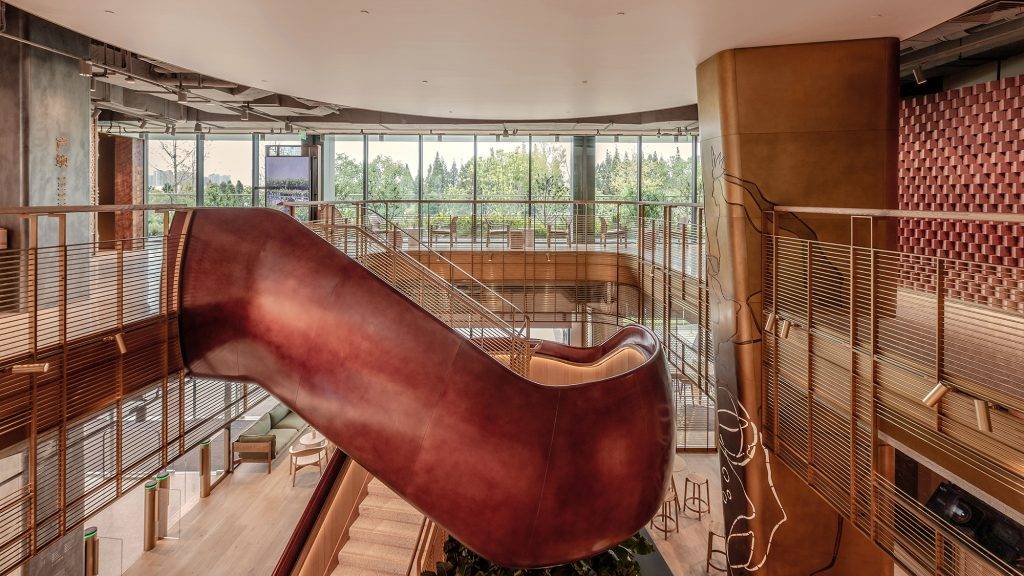 The Starbucks you drink in the future may come from here
Behind a cup of coffee, from the planting and sorting of coffee beans to roasting, grinding and extraction, these processes are actually inseparable from the combination of various hardware and software. The moisture and color of the coffee beans, the temperature and heat of the roasting can all be determined. Precise measurements and calculations.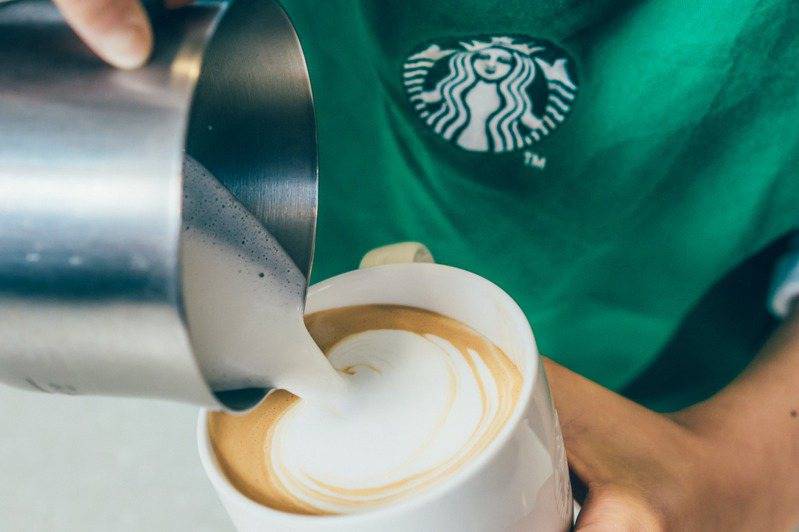 What impressed me most in Starbucks' Innovation Industrial Park was the technology behind coffee production. This is Starbucks' largest roasting factory in overseas markets. Coffee roasting is both an art and a science.
Based on the roasting temperature, time and degree of roasting required for coffee, Starbucks has developed a "coffee roasting curve" that corresponds to our three common roasting levels: light roast, medium roast, and dark roast.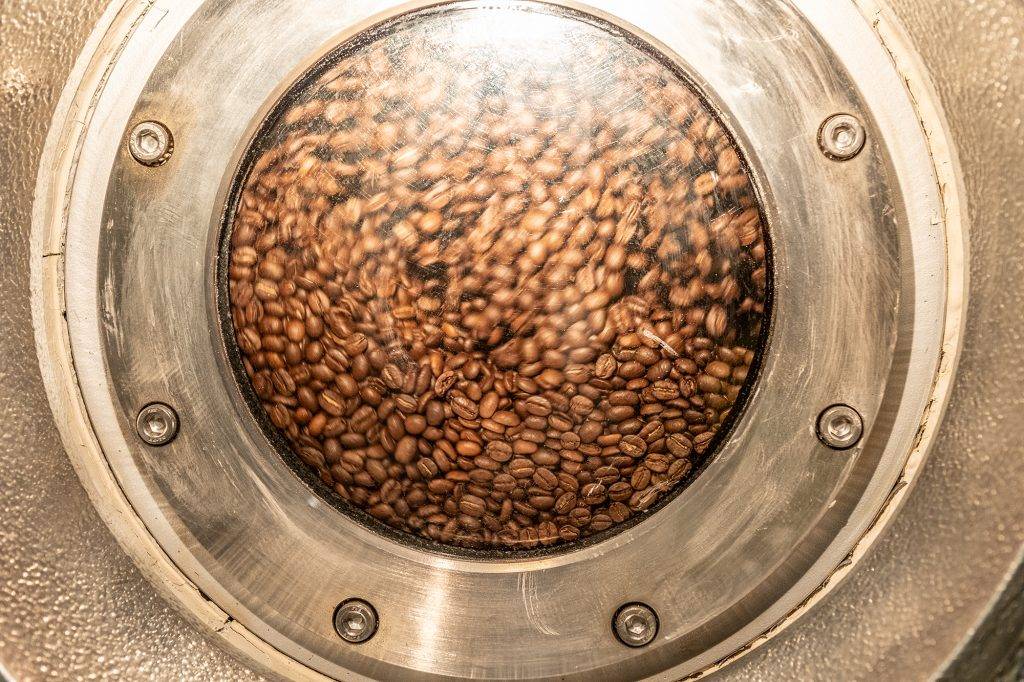 In order to ensure that the coffee beans are heated evenly, Starbucks' roasting room is designed with hot air ducts to ensure that the coffee beans are maintained at the same temperature when roasting begins. This is one of the secrets why Starbucks can maintain a basically consistent taste across 36,000 stores around the world.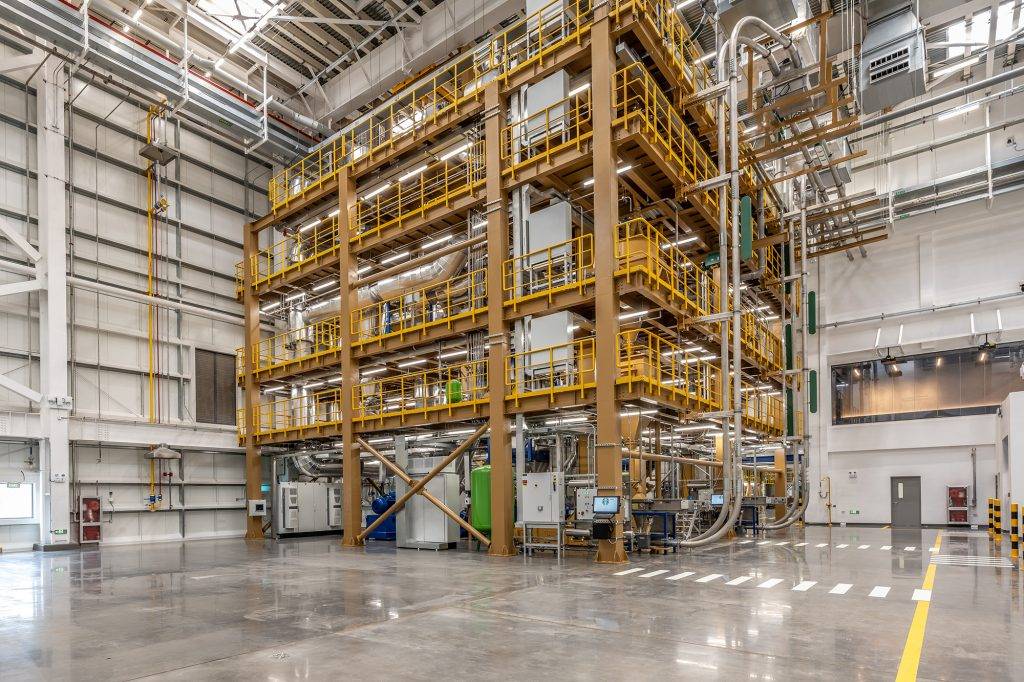 ▲Roasting facilities in the Starbucks Roasting Factory.
After the coffee beans are roasted, the next step is to package and transport them. This seemingly simple process is crucial. How to avoid the loss of flavor of coffee beans and quickly transport them to stores around the world has a significant impact on our daily experience at Starbucks.
Starbucks has a quality preservation technology called "Flavor Lock". Through a one-way vent valve and the incoming nitrogen, the coffee can maintain its flavor for up to 34 weeks in a sealed state.
Before the coffee is bagged and shipped out of the factory, the roasting and aroma indicators must be tested with a colorimeter and a gas chromatograph to ensure that it can be tasted with fresh flavor after arriving at the store.
At the same time, the integrated logistics center of the industrial park adopts a 34-meter-high three-dimensional storage system, which looks very spectacular in the factory.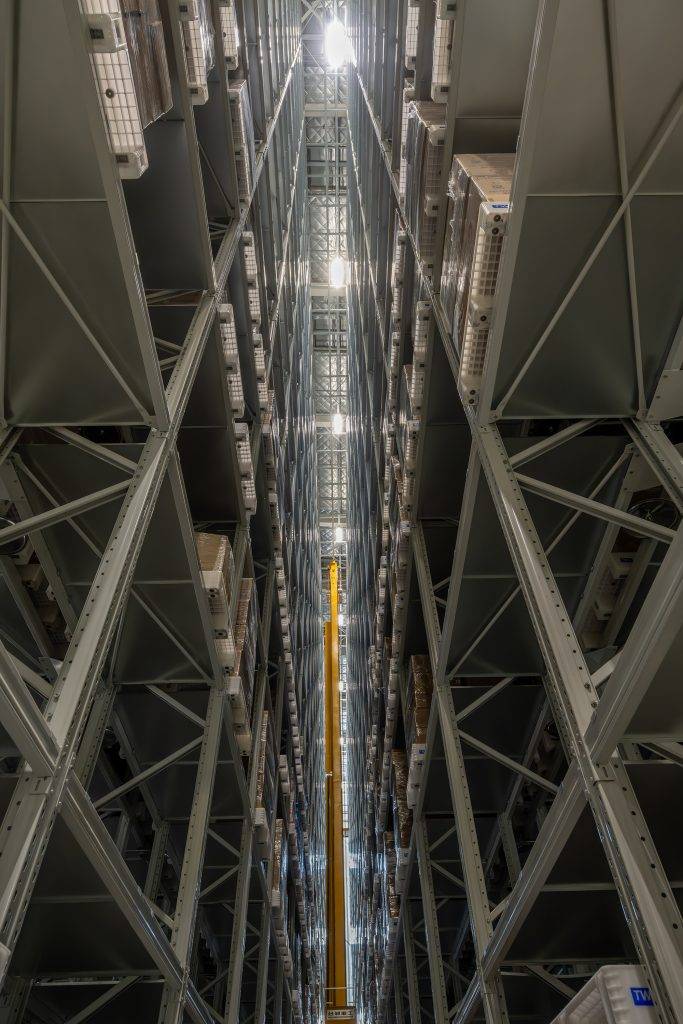 This three-dimensional warehousing system has more than 30,000 warehouses, and more than 90% of the goods are automatically processed through pipeline transportation. Its space utilization efficiency is 6 times higher than that of Starbucks' traditional warehouse.
It will also serve as Starbucks China's logistics hub, transporting roasted coffee beans to more than 200 cities and 6,500 stores across the country. A large part of the coffee you usually drink at Starbucks will come from here in the future.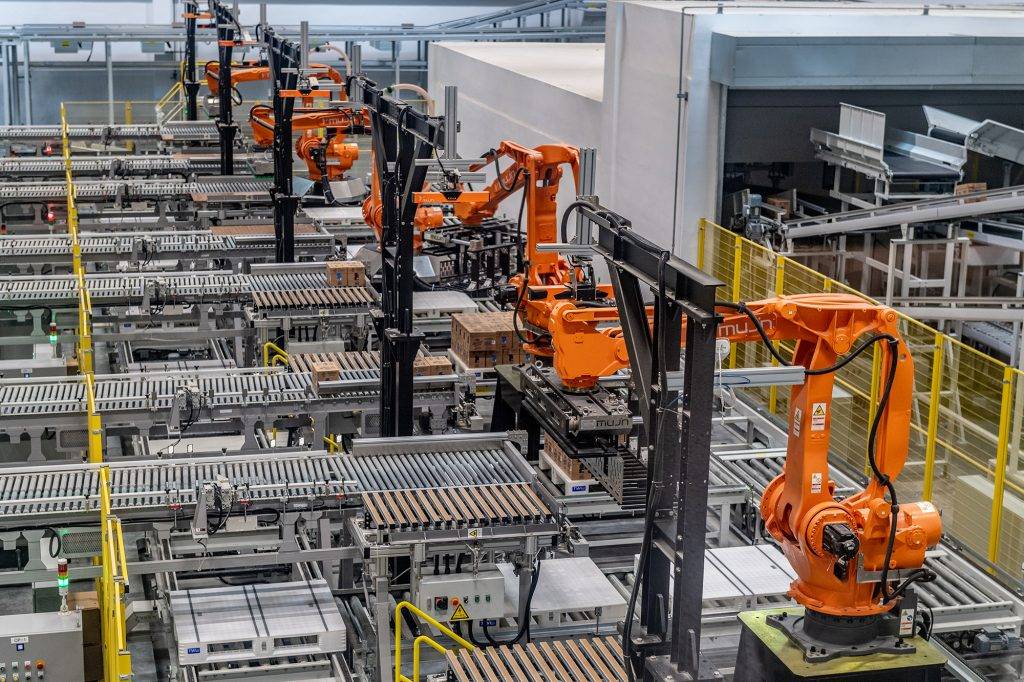 In addition to these industrial processes, the biggest difference between this industrial park and traditional production factories is that it continues Starbucks' core "third space" concept.
In the industrial park, Starbucks also built the first coffee-themed immersive experience center to create an industrial tourism experience with a coffee theme. Through more than 10 carefully designed experience points, it can closely refer to the coffee roasting production process.
In addition to the production process, you will also find many interesting easter eggs.
One place that must be checked in is a LOGO wall composed of 1,440 mugs. You need to take a picture with a mobile phone to clearly see the Starbucks LOGO inside. It is expected that this will become a check-in point for Internet celebrities.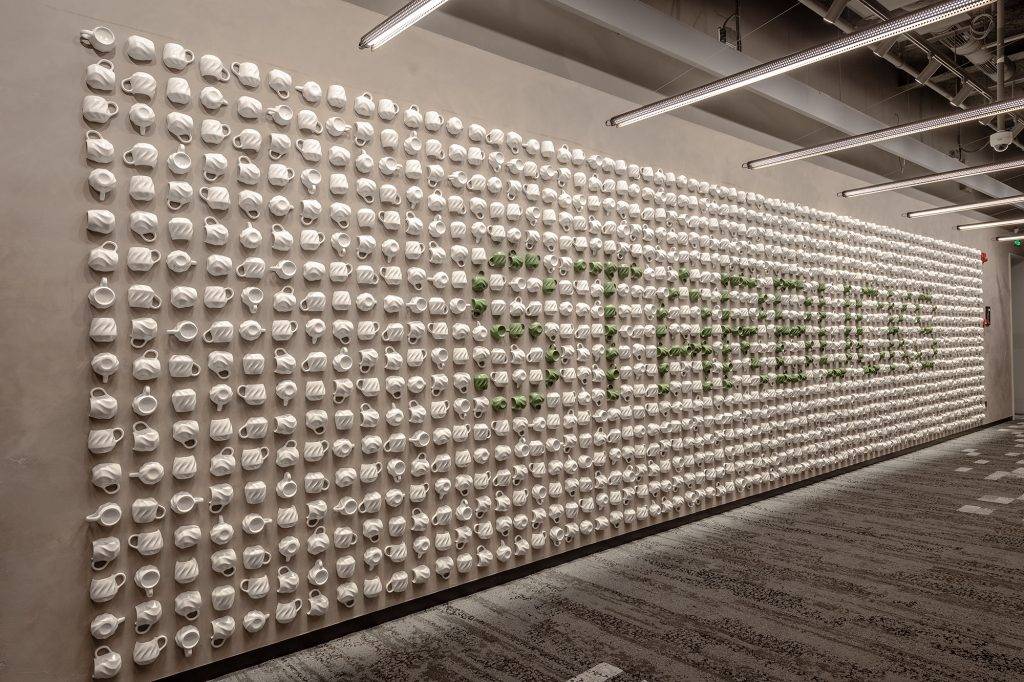 There is also a Starbucks LOGO in the industrial park that is combined with blue and white porcelain craftsmanship. The pattern on the blue and white porcelain is a hand-painted coffee plant, which is a clever fusion of Chinese culture and this American coffee brand.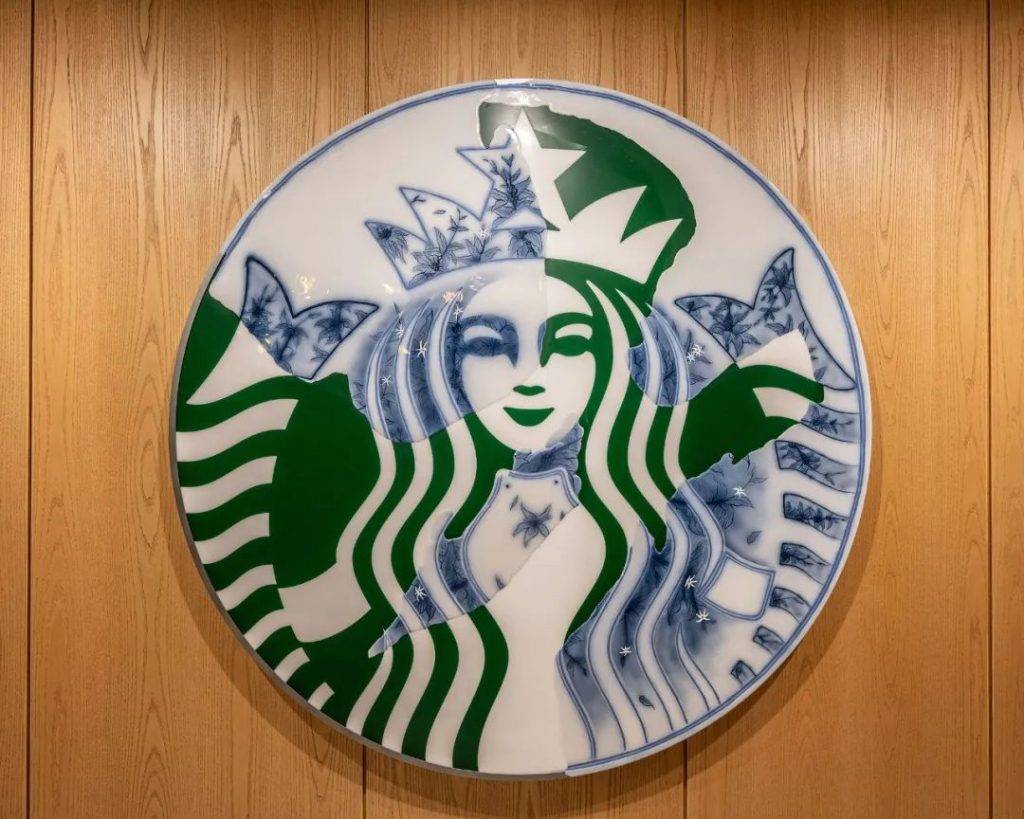 In the immersive experience room, as images of coffee origins such as Yunnan in China, Costa Rica, and Rwanda are randomly played on the surrounding curved screen, the aroma of coffee will also be released in the air, allowing a 4D immersive experience of the environment of the coffee origin.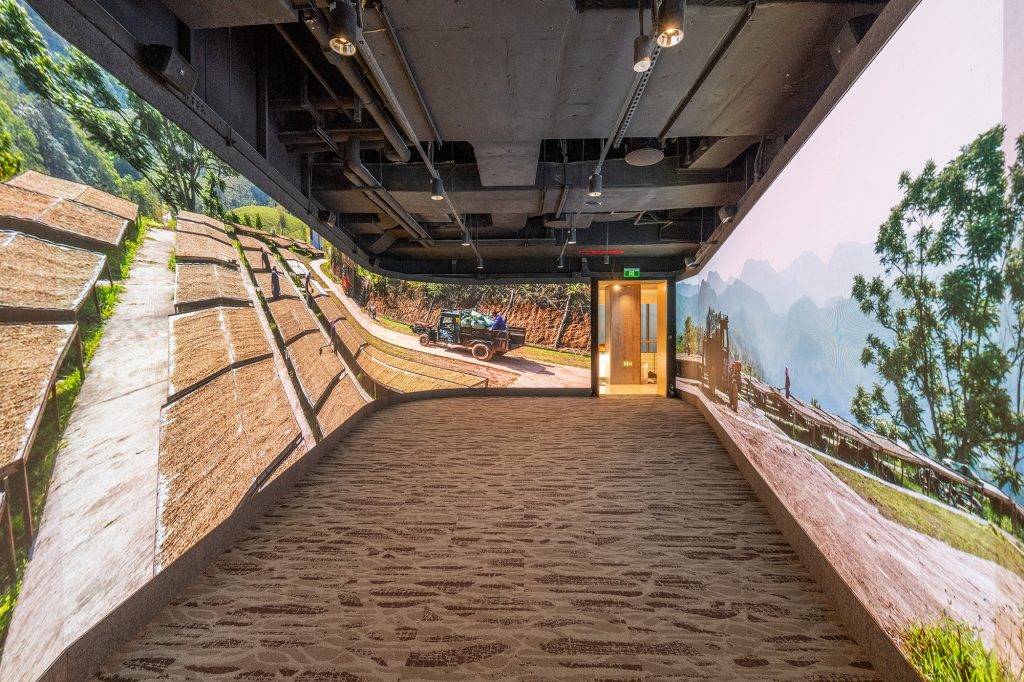 Another thing that I have to mention is the giant coffee bean mural that you will see before entering the park. This is also one of the largest single-body inkjet paintings in the world.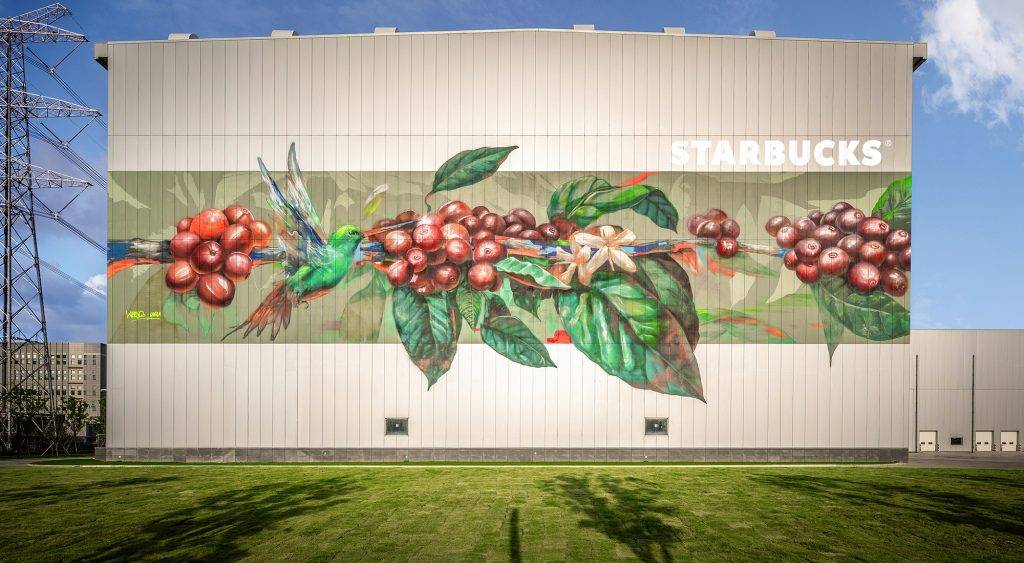 In fact, I have experienced it for everyone in advance this time, and ordinary consumers can also come here to experience it in the future. Starbucks told us that in the near future, a small number of Gold Star members will have the opportunity to make an appointment in advance to experience it for themselves.
The greenest Starbucks
At the same time, it is also the greenest and energy-saving production base of Starbucks in the world. It is hidden in many details of the park, such as red bricks made of recycled pottery, carpets and various peripheral products made of recycled materials.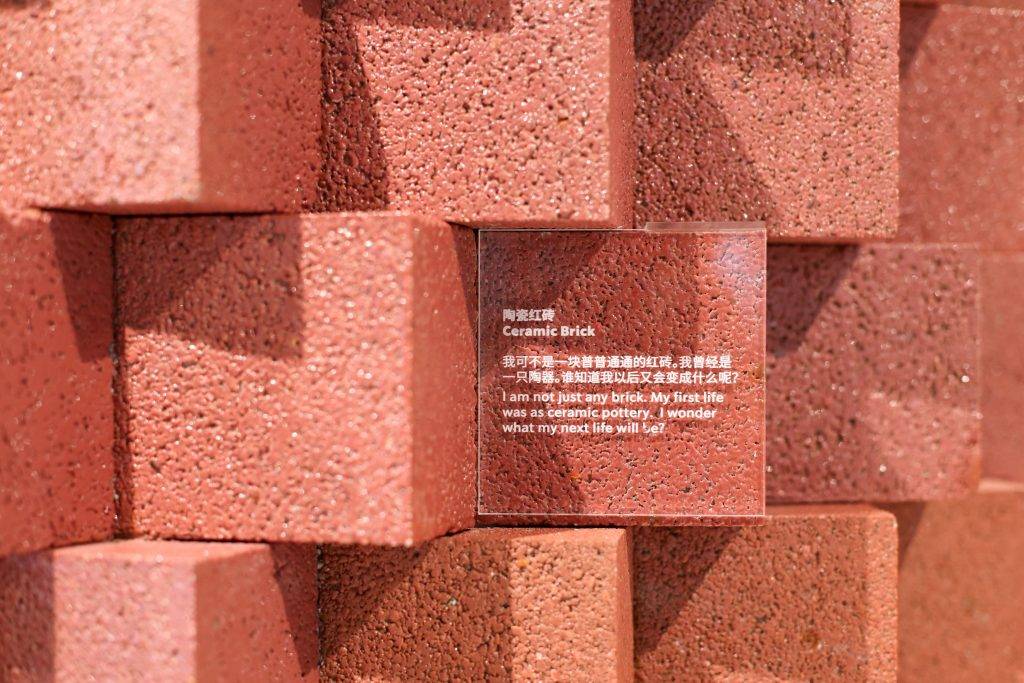 20% of the energy supply in the park comes from more than 26,000 square meters of solar photovoltaic panels. Starbucks said the park expects to recycle up to 90% of waste every year.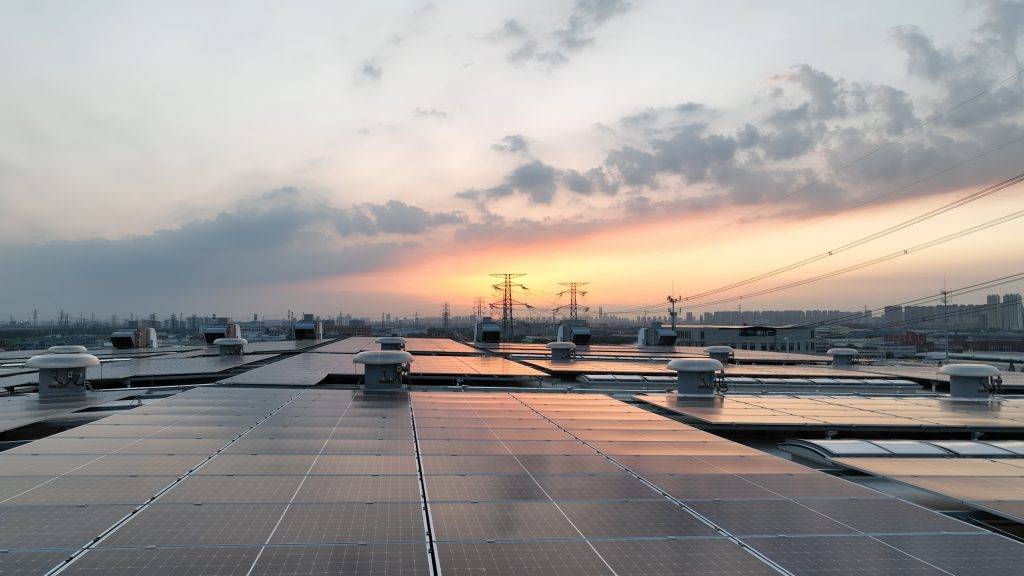 As for the production process, Starbucks also achieves zero waste of packaging materials through a vertical baler. Compared with other Starbucks coffee roasting plants, this roasting plant reduces energy consumption and carbon emissions by 30%.
Many people have experienced Starbucks' "greenness" in stores. Starbucks opened the world's first environmentally friendly experimental store "Green Workshop" in Shanghai in 2021. It is expected that there will be 2,500 "green stores" in China by 2025.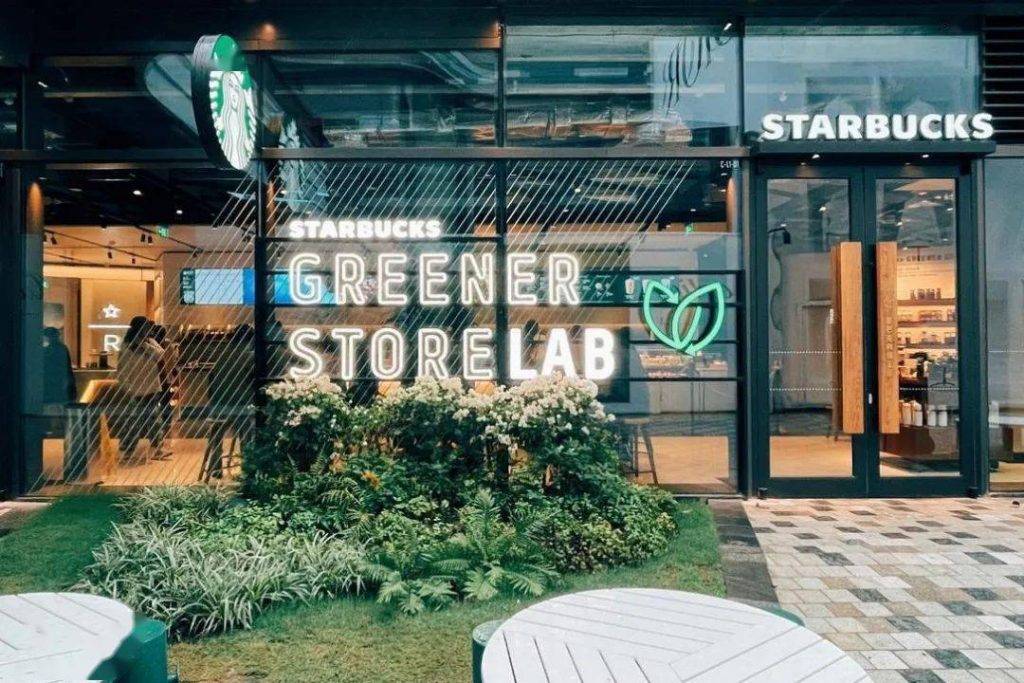 These stores are exploring a new green retail model, using recycled and environmentally friendly building materials in addition to decoration materials. Electronic receipts will be used instead of paper receipts, flat Easter eggs will be used instead of paper menus, and even the aprons worn by the baristas are made of recycled materials.
Recently overseas, Starbucks is also trying to "disappear" the 6 billion disposable cups consumed.
If you buy coffee at any of the 12 Starbucks stores in Napa County, California, and nearby cities, you'll notice that all of the disposable cups are missing.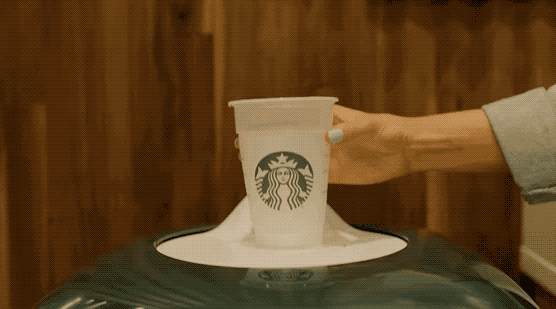 In the store, you can choose to use ceramic cups; if you want to take away, the barista will give you a recyclable and recyclable cup, and you don't have to pay any deposit.
This is the latest test model of Starbucks' "Borrow A Cup" project.
Just like the previous test, Starbucks certainly hopes that customers who take away reusable cups will bring the cups back when they come to buy coffee next time, and then put them into the smart recycling machine. The cups are then cleaned and returned to the chain of use.
In order to encourage users to take the cup back for recycling, Starbucks provides a "reward" in exchange for the opportunity to participate in a Starbucks gift card lottery.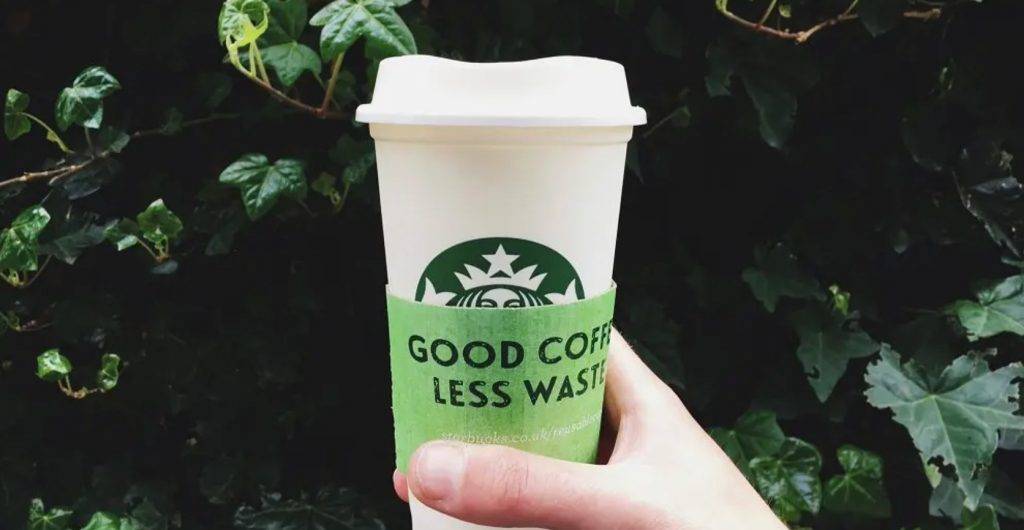 From these "green" changes in production to consumption scenarios, we can see that in addition to the innovation of its own industry chain, Starbucks is also trying to cultivate users' sustainable consumption habits. It's hard to say how many people such a sustainable concept can influence, but at least it brings some possibilities for the environment to become better.
Starbucks fast and slow
Since Starbucks entered China in 1999, the Chinese coffee market and users' consumption habits have changed a lot.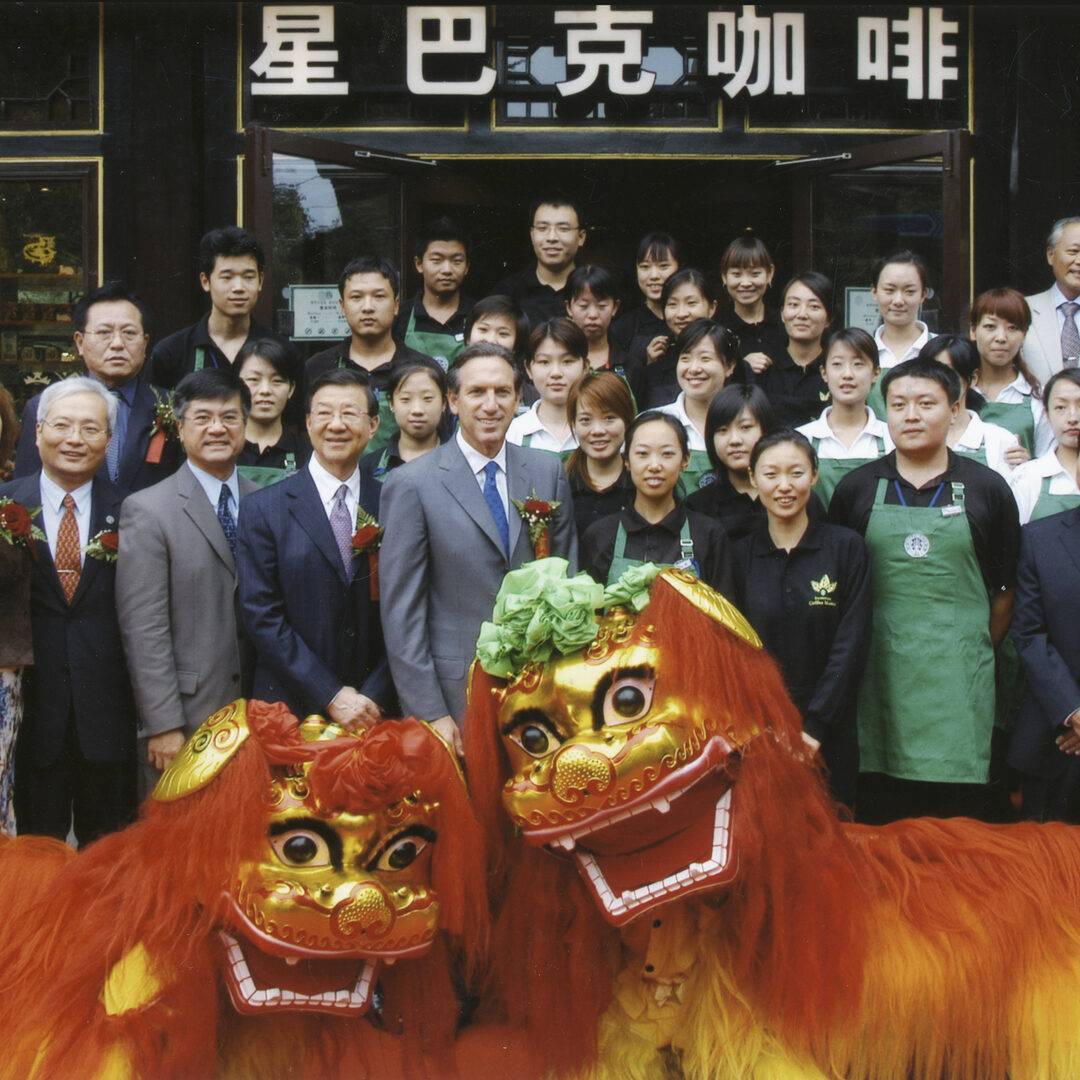 ▲Videos of Starbucks founder Howard Schultz's early arrival in China
China's domestic coffee brands have expanded extremely rapidly in recent years. Ten years ago, you would not have imagined that the first coffee brand in China with more than 10,000 stores would be the domestically produced coffee brand Luckin, which was only established for five years. Another coffee brand is quite similar to Luckin. Yuanyuan's Kudi Coffee opened 1,700 stores in just over half a year.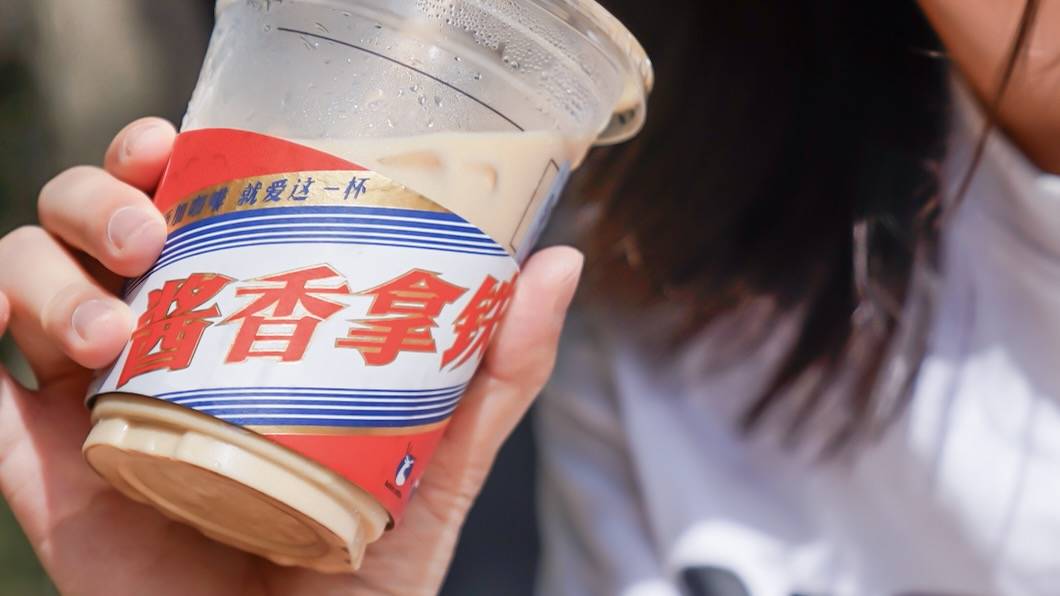 ▲ Luckin's soy sauce latte hit the screen some time ago.
In addition to opening stores quickly, these brands launch new products at an equally astonishing speed. For example, Luckin can launch more than 100 new products, with two new products on the shelves every week.
After entering China for more than 20 years, Starbucks has gradually cultivated coffee consumption habits, while also cultivating a more mature market and more competitors.
Facing unprecedented competition, does Starbucks seem a bit slow in China? How can they cope with the pressure of this market?
I posed this question to Starbucks Global CEO Laxman Narasimhan. Facing the increasingly competitive domestic coffee market, Narasimhan believes that it is still full of opportunities.
China's current per capita annual coffee consumption is 12 cups, of which Shanghai is higher. However, this data is 200 cups in Japan and 380 cups in the United States. We welcome competition because competition can expand the audience of coffee as a whole, make more people aware of coffee, and attract people who traditionally drink tea to also fall in love with coffee.
In fact, the Innovation Industrial Park has seen that while Starbucks pursues more standardization of the entire industry chain, it also uses coffee as a medium to connect people, and the third space is a good carrier.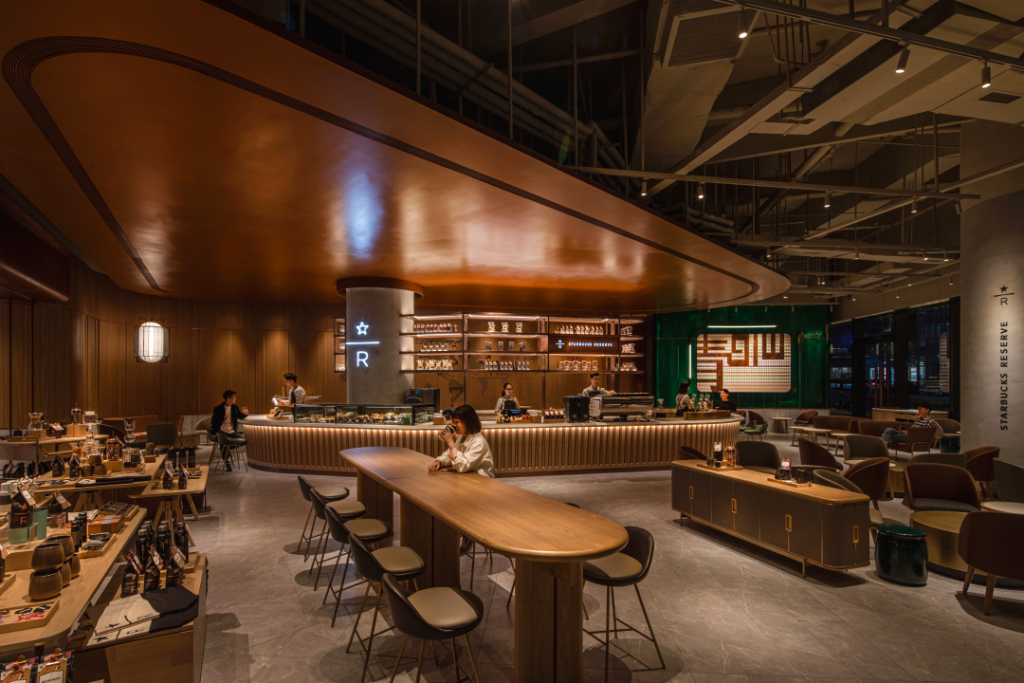 Na Sihan believes that Starbucks should represent the connection between people. "When you see customers coming into our stores, they are also looking for a connection with others, or with themselves, and coffee is a great medium to achieve that."
So when you look at the world around us, you will find that loneliness is everywhere. What we do is overcome this problem and hopefully build bridges between people, across cultures. With every cup of coffee, every conversation, and every community, we nurture the infinite possibilities of human connection.
In fact, Ai Faner also opened two coffee shops. Our original intention was not to delve into coffee. Rather, we hope to create a future community that connects people, people and lifestyles, so that like-minded souls can get to know each other and continuously burst out with fresh creativity and inspiration.
Many times when we drink coffee, what we drink is not coffee.
# Welcome to follow the official WeChat public account of aifaner: aifaner (WeChat ID: ifanr). More exciting content will be provided to you as soon as possible.
Love style |
Original link ·
View comments ·
Sina Weibo
About Author