CMF, Nothing's sub-brand, will introduce new products this month
When a new mobile technology manufacturer wants to establish itself in the market you need a clear strategy, and a lot of money. Carl Pei knows this, and that is why after founding OnePlus and launching with Nothing he has decided to start a new brand, although within his current company. His name is CMF and was presented a few weeks ago. It is still too early to confirm it, but we assume that she will arrive in Spain, as Nothing herself did.
This new sub-brand seeks expand consumer portfolio that Nothing currently has, with simpler products, with very good design but with more reasonable prices than those seen in the matrix. In this way, it tries to replicate what Huawei did with HONOR or OPPO with Realme.
The company has announced a presentation event next September 26, in which the company's first products will be shown. They have not been confirmed yet, but there are already several rumors about what they could be.
Watch, headphones and charger
For many months there has been rumors that Nothing is working on a smart watch. Not much was known, but finally It seems that this will be one of the products launched under the CMF brand. Previous leaks suggest that it will be a watch without an advanced operating system.
This means that health functions will take precedenceit would not allow installing applications and would have much greater autonomy than seen on devices with Wear OS or Watch OS. The name would include the suffix Pro, which is strange seeing how it will be, but an explanation may be given in the presentation itself.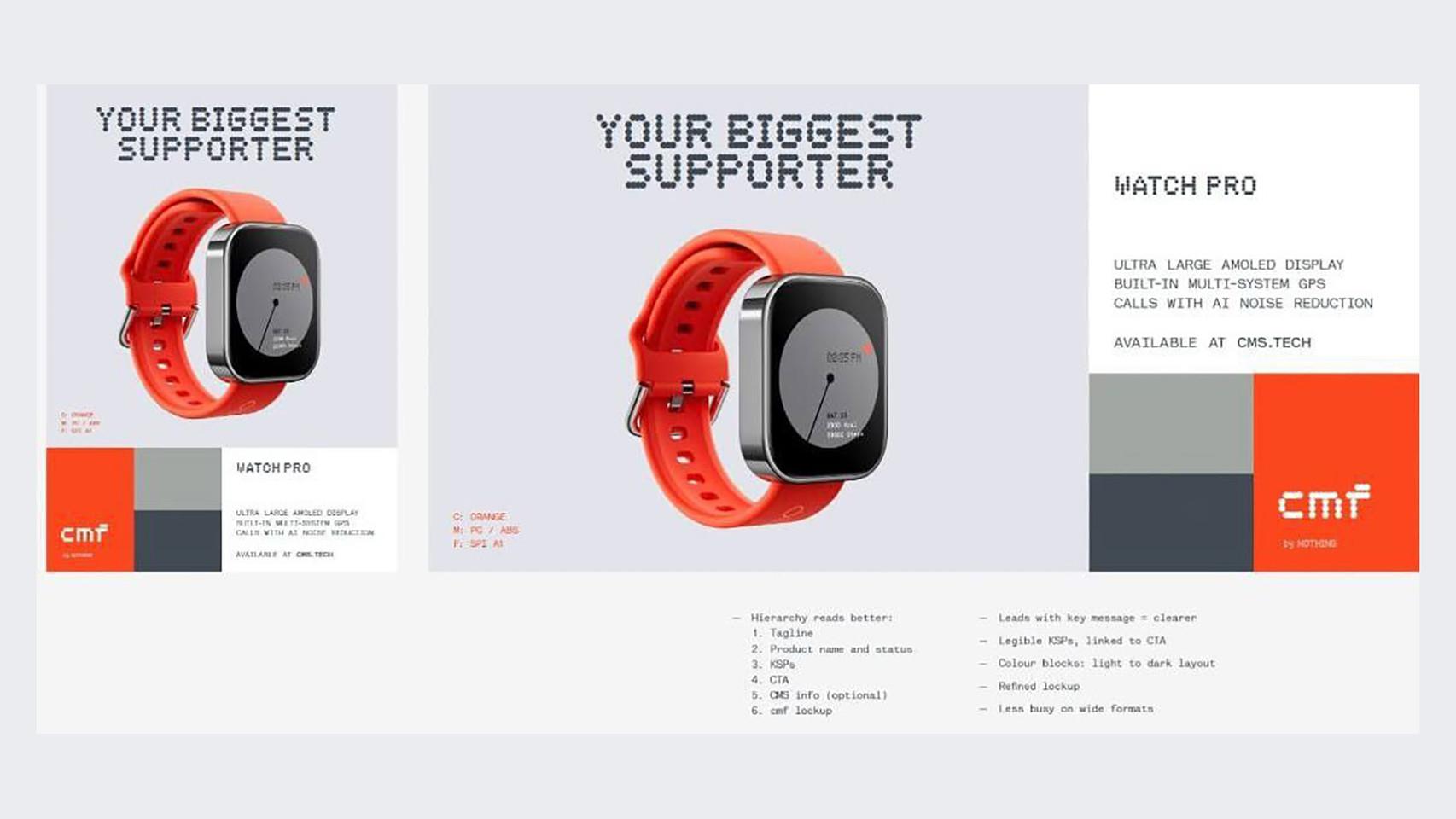 The second product is a charger. It will be a fast chargerfrom no less than 65W, with GaN technology, Gallium Nitride, which makes it more compact than normal ones and lighter. It would not be the first brand to offer such a charger, but it would be one of those that would enhance its design. This charger would have a USB-C and another USB-A port, for greater versatility.
The last of the products will be some cheap TWS headphones but with active noise cancellation, something that is normally only seen in the most expensive products. In addition, it has noise cancellation of up to 45 dB, one of the highest on the market.
All these products will be launched in Indiasince the event has been announced by Manu Sharma, the vice president and general manager of Nothing in that country. Although There is no confirmation yet as to whether they can be purchased in the rest of the markets in which Nothing is present. CMF can be a gateway to more price-sensitive markets or a way to expand the company's global reach.
It may interest you
Follow the topics that interest you
About Author