For the iPhone 16, iPhone 17 and iPhone 18, Apple will still have its hands tied on 5G
Apple will have to wait a few more years before standing on its own two feet when it comes to 5G. While waiting to be able to design its in-house modem for the iPhone, the company will continue to rely on Qualcomm.
It's not tomorrow that Apple will cut the cord with Qualcomm about the 5G. In fact, the Cupertino company signed an agreement with the American equipment manufacturer for the supply of 5G modems for the iPhone. This deal, announced on September 11, will run over several years. There is talk of a partnership which will cover 2024, 2025 and 2026.
Thus, Qualcomm will still be in charge of the telecoms part for the iPhone 16, iPhone 17 and iPhone 18, which will likely be presented over the next three years, in the fall. In 2023, it isiPhone 15 that Apple will launch, with several variants (iPhone 15 Plus, iPhone 15 Pro And iPhone 15 Pro Max). It will also feature a Qualcomm component.
An iPhone 15 with a 5G X70 modem from Qualcomm
We expect that the new iPhone 15 will include, barring any drama, Qualcomm's X70 modem, released in 2022. It offers an evolution compared to the X65, which found itself in theiPhone 14. This should allow for the iPhone to experience a gain in connectivityeven if it will be less efficient certain Android smartphones which will use the Qualcomm X75 modem.
Extension of the agreement between Apple and Qualcomm reflects, indirectly, the difficulties of the consumer tech giant to stand on its own feet on 5G. We know that the Californian group is seeking to free itself from its equipment supplier. And this one knows it: he feared a 5G modem from Apple in 2024. Finally, the agreement announced in September removes this threat.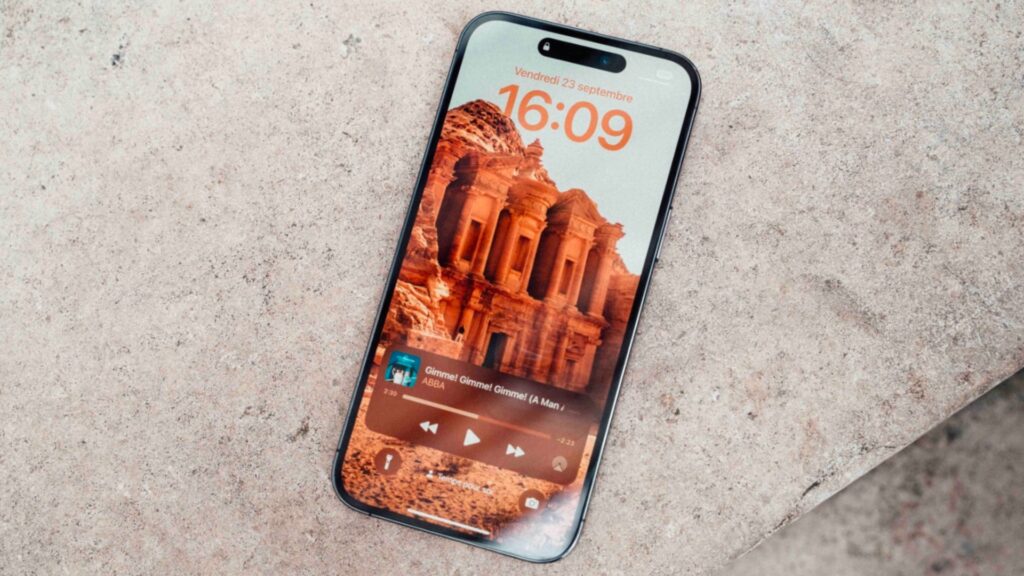 It is not impossible, however, that a certain cohabitation will appear sooner or later between Apple and Qualcomm on 5G modems, with one equipping certain iPhone models and the other the rest. In the absence of a clear break, Apple could still partially work on a few generations to come, before what seems to be an inevitable separation.
Apple had already cut the cord with Intel on the systems on a chip (SoC) side, by designing its own components. For example, the A16 chip found in theiPhone 14 Pro and theiPhone 14 Pro Max is designed by the Cupertino firm based on an ARM architecture. It is then produced on a large scale by the Taiwanese group TSMC
We know that a similar mechanism is underway on the 5G side, which will give the American brand control of its release schedule so as not to depend on a third party who is also contacted by other competitors. Incidentally, it's also a chance to return to the level of the best Android phones in this area.
---
Subscribe to Numerama on Google News so you don't miss any information!
About Author